Youth Groups

High School--Mondays 6:45-8:45PM / Middle School--Tuesdays 6:45-8:30PM

http://www.fpctempleton.org/youth/

Faith Factory Sunday School

Children enjoy opening worship with adults, then go to our brand new Childrens Ministry Area for fun and learning!

Upcoming Events

Click here to see events that you should put on your calendar today! :-)

http://www.templetonpres.org/templetones/upcoming-events/

Nursery

Babies & children to age 3 are welcome in our nursery, cared for by loving parents and assistants.

Templeton Presbyterian Worship Service

Worship Service at 10 AM Sundays - 610 South Main Street

/contacts/map/
Join us for worship at 10:00am Sundays!
We are located at:
610 Main Street (corner of 6th & Main)
Templeton, CA 93465
Phone: 805-434-1921
Fax: 805-434-0556
Office Hours are Monday – Thursday, 9 a.m. to 3 p.m.

For those who may wish to know more about ECO, a Covenant Order of Evangelical Presbyterians, the denomination's home page is http://eco-pres.org/
D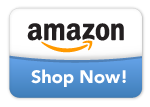 O YOU SHOP AT AMAZON? We receive a portion of the proceeds from your purchase if you start with this button:
Thank you!